english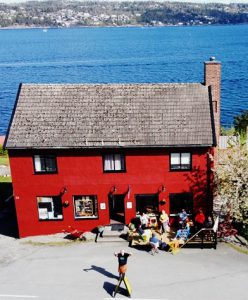 Galleri&Gallera is an art gallery , a bookpub and a second hand bookshop, situated by the Oslofjord in Storsand, Hurum. Opening hours are announced on the right side.
We may present different artists in our gallery, but mostly it is the paintings made by the artist Olav Grimstad. He is also the owner of the gallery. You can view his paintings here:
http://www.olavgrimstad.no
We also have a great number of books of different kinds in our bookshop. Please contact us on mail for further information, or you can order online by sending us a mail.